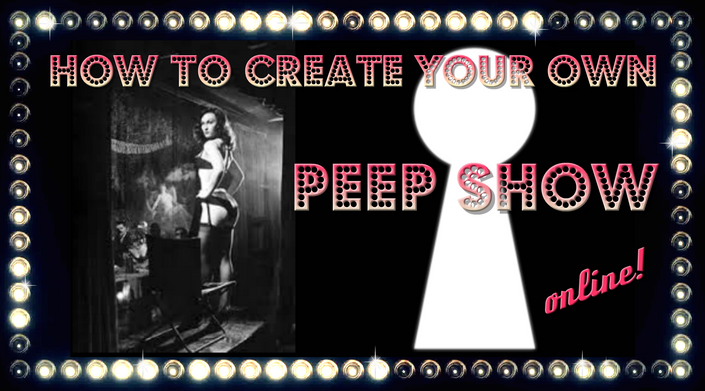 How To Create Your Online Show
This course will teach you how to become the sole business owner of your valuable booty!
WANT TO BREAK INTO THE ONLINE ENTERTAINMENT INDUSTRY, BUT DON'T KNOW HOW?



I'll show you how in my new course:
HOW TO CREATE YOUR OWN PEEP SHOW, ONLINE!
That's right - you own it, 💯
It's yours.
You are the sole business owner of your own valuable booty.

This course will show you, step-by-step, how YOU can make money online, by selling exclusive access to the age-old art of hosting your own private shows, online!

I'm not here to convince you, I am here to help you; if you already know in your ❤️ that you want this,
☝️ENROLL NOW!☝️

(👇Scroll down 👇
to read the exclusive benefits
for being the first:
✅100 V.I.P. students!)

If you're definitely interested… but want to know more about what you get, and how I can help you get to your next level, read on:

CREATING YOUR OWN PEEP SHOW is 💯yours and in your control ✅
You'll have alll the freedom in the world, to work - and play - when you want to! ✅
Be your own boss ✅
SLAY for a living, girl! 💅✅

Could it be more exciting?!

No more splitting your profits ❌
No more being exploited, taken advantage of, or pimped out by others ❌
No more GIVING too much, and getting little - or NOTHING - in return! ❌
No more feeling like a beggar on Patreon or gofundme's ❌
No more waking up wanting to die. ❌
Babe.💔

Wake-up wanting to really and truly Live!
YAY!
💃🏽

Are you finally tired of giving so much and getting so little?
Tired of people just taking from you?
Is feeling disempowered - financially and emotionally - creating depression, where there was none?!!

Are you constantly feeling like a loser with nothing to offer, tho?
That you're not pretty enough/thin enough/curvy enough/sexy enough/young enough/smart enough/wise enough/interesting enough/edgy enough/hip enough/body-pos enough?
Enough enough?!

This course is definitely for you if - first and foremost - this is something you REALLY want. ✅
I can help you.
If you're fun✅
sexy✅
flirty✅
and are a total exhibitionist ✅
If you thrive on attention ✅
Do you ❤️ to dress-up
act
play
and enjoy taking selfies?! ✅
Do you want to make 💸 online, from the comfort and safety of your home, or from your friend's couch?! ✅

This course is not for you if:
❌ You're under 18
❌ you don't really, really want this
❌ you're ZERO fun (1% fun is ok)
❌ you're convinced you're not enough, or not worth "it" (whatever your "it" is)
❌ you have no sense of humour or are not even a little bit cheeky 🍌


Are you so tired of guys asking you for pictures online - AND offline! - (or worse - sending them. lol) but paying NO ATTENTION to your mind, art, sense of humour, talent, or soul?
GET PAID.

One thing you can never buy in this life, is more time; time with someone you Love, or someone you want to be around - only, with this course, you sort of can...

YOU CAN SELL YOUR VALUABLE TIME AND ATTENTION TO PEOPLE WHO ARE DESPERATE FOR IT!

Are you thinking to yourself: "Why would someone pay me for my videos and pictures, when there is SO MUCH FREE STUFF out there?! I am nobody."

...I've heard it a million times.

First of all: quit telling yourself you're no-one.
You are one-of-a-kind.
One in SEVEN BILLION (approx - lol)…
You are rare, irreplaceable & unique.
There is no other "you".
You have so much to offer; I'll show you how to find the right clients online for you!

Online is the future of Virtual Reality: we are all living IN it! Right now.
Today, we have tools; connection; intelligence; and instant gratification that people could only dream of, even 10-20 years ago!
We are so lucky; we just have to be creative, and get #connected!

HOW MANY PEOPLE *WISH* THEIR FANTASY WOULD TURN AROUND AND TALK BACK TO THEM??

Hours of playing video-games and perving on make-believe flesh.
Hypnotised by soft-porn music videos over breakfast.
Thumbing through magazines in the old days, reading her star-sign, interests, and measurements, wondering about how she spends her time, stimulating the imagination...
Scrolling through endless specific fetishes in the 21st Century...

But imagination is all they were getting… until now.

"She's in control of the male gaze." ~ Erin

These potential customers would literally die for a moment of your time, energy, and attention.
For you to come to life; say their name; and acknowledge their existence!
To fulfil their fantasy - or at least the promise of it.

THERE IS SOMETHING ONLINE FOR EVERYONE, I PROMISE!

All shapes, sizes, personalities & specialities.

Someone who WANTS your time, energy, and attention can PAY YOU for it.
That's how valuable you are.

Are you still secretly hoping that, someday, you'll be "discovered in a mall", or a car-park, by a talent scout, who'll pimp you out to agencies who will pay you for your hotness? Or diversity?? Or fetish???

"It's not like you need a pimp anymore. You just need a computer." ~ Jenna

Not even! A PHONE will do! Like right here, in your hot lil hand.
You could literally do ALL this with free Wi-Fi!

Can you actually believe it.

GET PAID for your hotness/diversity/fetish/talent - don't give yourself away for free.
By owning your very own show-biz, you can get your ART/SONGS/CAUSES noticed.
I'll show you how!
(even if you want to entertain online anonymously)

If you don't yet know who I am, you can google "Mardi Shakti", and see that I am a Soul Sister.
I absolutely care about getting you what you want.
I am all for women getting the value they deserve, and helping women to get to their next level.
It's literally my life-purpose.
I have helped many friends "next-level" when they wanted to - and because of our friendship, we just keep blooming, and journeying, and levelling-up, together: next, next, next…!

MY success is YOUR success.

That's how networking works, and that is the power of building online communities to magnify your work, business, message, and reach.
I can show you how to turn your life around, and PROVE to you, that there is something out there for everyone.
What you have is valuable: YOU are valuable!
You are intelligent, creative, sexy, beautiful - totally worth it!
You wouldn't have found me, otherwise. 😘
You are deserving of having the life and freedom that you want.
Starting with financial and bodily autonomy.
AND HAVING A GOOD TIME!

ANYONE can do this course; let me show you how to make the MOST of what you've got, and navigate the net!

if you're in, you can grab this course:
HOW TO CREATE YOUR OWN PEEP SHOW, ONLINE!
right now, for only
✨ $137 ✨

This entire course is worth $1570 - this is a HUGE saving!
I'll break it down for you:
👇 👇 👇

6 Module Course - Value: $600
Workbooks - Value: $250
Templates and Scripts - Value: $120
Private online group - Value: $600
- already that's over $1500 value
for just $137!

Finding your tribe? Priceless.
You can't put a price on that.

The reason I'm making this course so affordable is because I WANT you to win, girl.
You could make that cash back in NO time, at all - these are life-time skills that I'll be teaching you.
Because I want you to make a profit as soon as possible, and get you to YOUR next level asap, the first module of this course includes a "crash-course" that can have the savvy-girl making💰within days!

***SPECIAL ANNOUNCEMENT!***

LIMITED WORLDWIDE OFFER:
My first 100 PAYING CLIENTS will be immortalised SOUL SISTERS and LIFETIME V.I.P's in my next project that supports women, directly!
(- I'll write to you personally to notify you, if you are one! ❤)


WANT TO BREAK INTO THE ONLINE ENTERTAINMENT INDUSTRY, BUT DON'T KNOW HOW?

HOW TO CREATE YOUR OWN PEEP SHOW, ONLINE!
will show you how.

★Rise from beggar to superstar at your own pace!
★Start living the life of your dreams
★Raise capital for your even bigger dream
★Build an online community-support sisterhood, grow your tribe, and keep up with the latest news relevant to you.
Sharing is caring!
★Enjoy exclusive access to a private online group
★Grow your Instagram so money comes to you!
★ Be street-wiser, tomorrow, than you are, today

WHAT YOU WILL LEARN
Course Modules

★Module 1: Crash-Course!
Race through this step-by-step guide and get out there within a week! Build now, study later.

★Module 2: Behind the Scenes.
Remember all the work that goes into preparing for, well, anything? This mod works with everything that goes into setting up the online-aspect of your Showbiz; which sites, apps, and payment options are best for you, and how to connect them. I'll walk you through the steps.

★Module 3: Showtime!
On-screen aspect; from lighting, to hair, make-up, costumes, posing, framing, perfect photos, anonymity, and how to be entertaining.

★Module 4: In Front of the Screen.
This is your "shop" - how is your window display? Is it attracting or repelling customers. Is traffic driving by? This module teaches you how to draw traffic into your shop, and buy what you're selling.
Templates and Scripts will show you how.

★Module 5: Performances, Plots, Entertaining
From cosplay, anime, dance, requests, and fetish, to the
The Girlfriend Experience: What is it, how to do it, who needs it, and the potential it has for healing.
Sick of being your boyfriend's counsellor, and being paid in abuse? (me, too) GET PAID.
Selling the GFE gives the opportunity for Loving and Nurturing women to finally get paid and appreciated for their natural skills; customers seeking this experience want to feel *Loved* - I'll show you the best places online to find these customers. You can teach them about you, real women, and how to treat a lady. All from the safety of your phone! You can give paying BF's advice, and an education. 💏
And: Sugarbabies: how to interact with REAL sugar daddys and avoid salt! 😝
How to give less, and get more.

★Module 6: Use Protection!
How to stay safe online and protect your private information (name, address, ph, private social media) - including invisible coded info embedded in your photos that tells tech-savvy people when & where they were taken and how to find you! 😮
-just FYI to everyone reading this: never meet up in person with someone you met online.
Especially not doing this work. My research shows it's 50% dangerous.



SECRET BONUSES!
(Inc. Basic how-to's for:
★setting up your own simple website - for free!
★DIY graphic design and photo-editing
★harnessing online traffic flow
★winning at instagram
and more!)


ENROLL NOW!
👇👇👇
P.S. If you scroll directly to the bottom - like me - I am offering you THE course to teach you how to create your own online Peep Show, and make the $$$ you deserve.
You could make back the money you spend on this course, in no time at all, and it would have been totally worth it.
That's how you profit.
Click the button above to purchase ☝️
(and scroll up a bit to read about my limited offer for the first 100 buyers!) ☝️☝️

DISCLAIMER: this course does not promote sex-work or prostitution; there is no body-contact at ANY point in time.
(although I'd never tell you what you can and can't do with your bod)
This course teaches individuals to master the internet, and avoid online-exploitation by others, while earning legitimate income by selling their expertise, time, talent, art, and attention via private & confidential access.
This is STRICTLY an 18+ course.
It's a jungle, out there - I sell the tools to help you navigate the wild unknown...
By purchasing this course, you agree that you are 18+
Doing this course doesn't guarantee overnight success, nor that you will rise to top of insta-fame or the burlesque industry - but doing it well means you could!
Please note there are NO REFUNDS.
I want you to be sure you really and truly want this course!


Your Instructor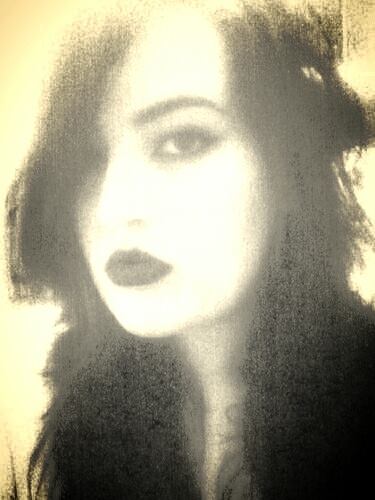 Author, Teacher, Soul-Sister.
This course is really more about YOU!
You'll get to know me, later. ;)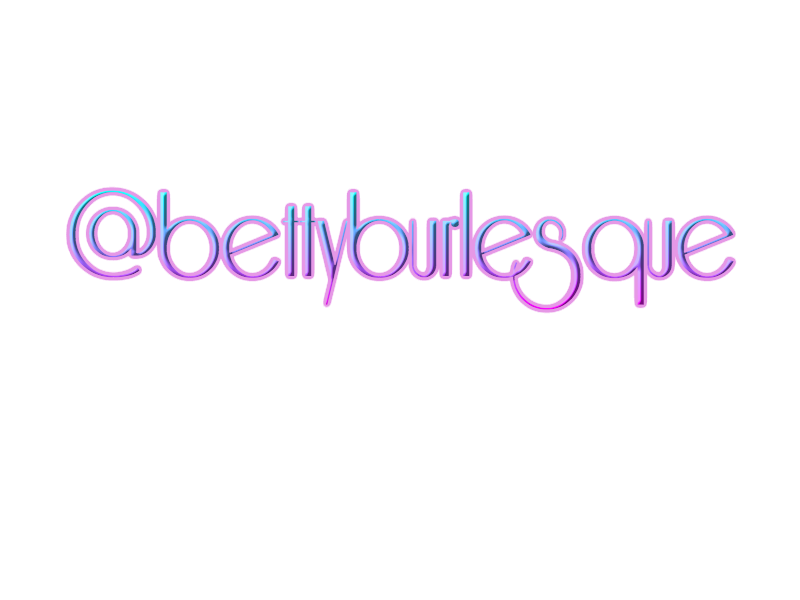 Frequently Asked Questions
When does the course start and finish?
Currently accepting NEW STUDENTS until May 21st!
How long do I have access to the course?
After enrolling, you have unlimited access to the teachable course, the materials, the community, and the private group!
Where is the Private Group, and why don't you use facebook?
GOOD QUESTION! The Private Sisterhood Group is hosted on MeWe. Facebook is a completely unsafe forum for women - I won't support it.
Why is it so cheap? What's the catch...
No Catch! IT'S YOUR LUCKY DAY! The Crash Course is ready, NOW. V.I.P's get Free Promos on my Instagram Account. Third intake will be $297.