As society changes, so, too, do our needs.


Relationships make the world go round... and in the past, were mostly useful for survival of the species.


But in modern times, many relationships find themselves unstable, short-lived, full of drama, or dissatisfying; and this is because they're "unconscious", and based on a fantasy.


Unconscious relationships have no shared direction, values, or reality, and all fights are based on how the other is not fulfilling the role of the fantasy. If you're ready to see - and be seen - in relationship, and learn the tools to create the enlightened, soul-mate relationship that YOU want, come with me!


"Get used to Loving people the way they want to be Loved." ~ Natalie Rivera
* Do you feel like a loser in Love?
* Are you confused about dating after #MeToo?
* Are you doubtful about finding Love as an older person?
* Are you tired of drama and games?
* Do you feel disheartened by failed relationships?

This course will teach you the key ingredients for blooming into conscious relationships, and help you navigate the tricky emotional terrain of the era.

One of the key factors of Enlightenment, is participation in our collective reality: where the people, and the relationships are!
Relationships are our greatest tool for spiritual development and evolution - whether guru X disciple, Lover X beloved, parent X child, student X teacher.


You will learn:
* The primary forces of creation and our relationship with them
* Ancient Secrets of the Heart
* The Metaphysical Makeup of Biology
* How to step out of, and understand, the pull of chemical addiction cycles of drama
* How to Love anyone
* The habits that close you off from starting new relationships and growing Love
* How to Heal your Heart, and make it whole
* Why people are so wounded
* Why you might be more evolved than the people you date
* Who's Loving you - even if you can't feel it
* Methods for developing Love, consciousness, and building relationships
* To feel confident and in Love with existence
* Love Alchemy
- and so much more!

What you will NOT learn, is how to make someone fall in Love with you (although I have thrown a bit of attraction-magic in there... ;)).
You WILL learn how to be confident in Love; how to fall in Love with yourself, your Life, and your gnosis.
You will learn how to change your Heart, and Heal the Hearts of others.

This course is NOT for you, if you want a quick-fix, or have unrealistic expectations about Love.
It won't work if you are, by nature, selfish, immature, or destructive.
If sending dick-pics is your idea of a date, this course is NOT for you.

This course is only suitable for people ready to Ascend in consciousness, and Love at the next-level. These life-changing skills can be used in ALL the relationships in your life; from friends, family, work, and Divine Lovers.

It is well-suited to men, however women can do this course, too.
In my experience of teaching men and women about Love, when you teach a woman, she realises she already knows... men usually go: "Wow."

BONUS:
The Three Tiers of Male Initiation
The Untold Secrets of The Love Languages
The Million Names for Love

Get in quick, by enrolling below, so we can DO this thing!

PLACES ARE LIMITED!

I like to work in an intimate way, for that to work, I can only accept 6 people at a time.
You can sign-up to a waiting-list, here, to stay in the loop.

Your Instructor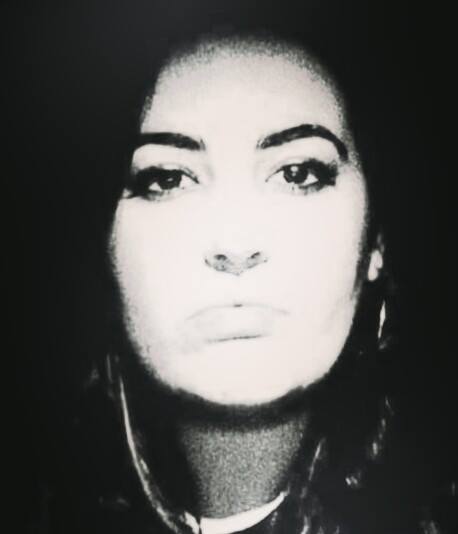 Welcome, and thanks for stepping UP to meet your own personal next-level!

Who is this new Teacher of yours?
I'm an Author, Astrologer, and Divine Matchmaker!
My Kundalini woke up, xmas eve, 2006 - that's what my first book was about...

But enough about me; we'll spend some time together, and get to know each other, well enough!



Course Curriculum
Men Start Here
Available in days
days after you enroll
Women Start Here
Available in days
days after you enroll
Create A Vision of Love
Available in days
days after you enroll
Frequently Asked Questions
When does the course start and finish?
This is an 8 Week, guided journey, learning to Rise in Love. As I spend much time in a rainforest, with no reception, the details of course-intakes will be updated and launched when I'm on the mainland! You can sign up to my waiting list, here - scroll down, just above the unicorn! https://mardishakti.weebly.com/
How long do I have access to the course?
The journey is guided for 8 weeks, but you get lifetime access to the worksheets, community, and private group!
I look forward to making this journey with you!